The Cedarcrest Experience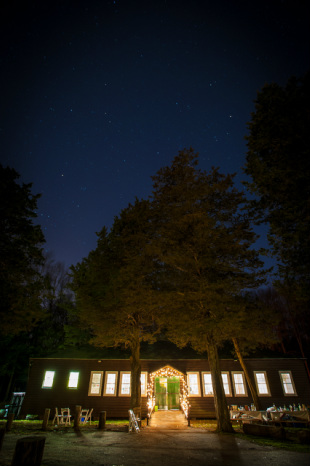 Dining Hall on a magical night
Located in Orange, Connecticut, near Route 15 and Route 34, Cedarcrest provides a peaceful and relaxing environment for your next event, yet is still convenient to users from all over New England.

Our facility is exceptionally suited for a wide range of groups including schools & colleges, churches, business & corporate retreats, scout groups, service groups, clubs, role playing, and private events such as picnics, graduations and weddings. We are available for day, overnight, weekend and week long rentals.

We offer 43 pristine wooded acres next on the Wepawaug River with amenities that include cabins, dining hall with kitchen, picnic pavilions, hiking trails, and sports fields.

Unlike a traditional summer camp setting, our clients provide their own instruction and supervision. Our staff is available to help plan your event and make your stay as safe & enjoyable as possible. The rest is up to you!
---
For Rental Information & Inquires:
(203)799-2150 CAMP OFFICE
JUrban@CampCedarcrest.com
---
Our Mission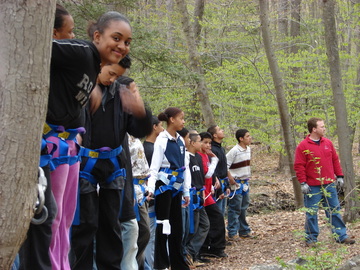 Project Pride Camp Out
Our goal is to provide a unique and beautiful location for participants of any group that has a desire to host an event & enjoy the great outdoors.

Beyond this goal, our organization does have a specific mission: Created in 1924 by the Inter-Service Clubs Committee of New Haven, Inc., a private and independent non-profit organization, Camp Cedarcrest is committed to providing an enlightening and enjoyable outdoor experience to the underprivileged youth of the Greater New Haven area, focusing on environmental stewardship, community service, team building, and personal growth.

If you are part of an organization or school that serves underprivileged youth and your group is looking for a unique and refreshing outdoor experience... We especially encourage you to give us a call!
---
---
Please Note: We do not accommodate individual cabin rentals, very small groups, or RVs & Campers.
Camp Cedarcrest- 886 Mapledale Road, Orange, Connecticut, 06477
JUrban@CampCedarcrest.com (203)799-2150 Office